VIETNAMESE COOKING CLASS with professional chef Mrs Hanh – famous artisans from 'Banh Cuon Thanh Tri' village  de restaurant Banh Cuon Ba Hanh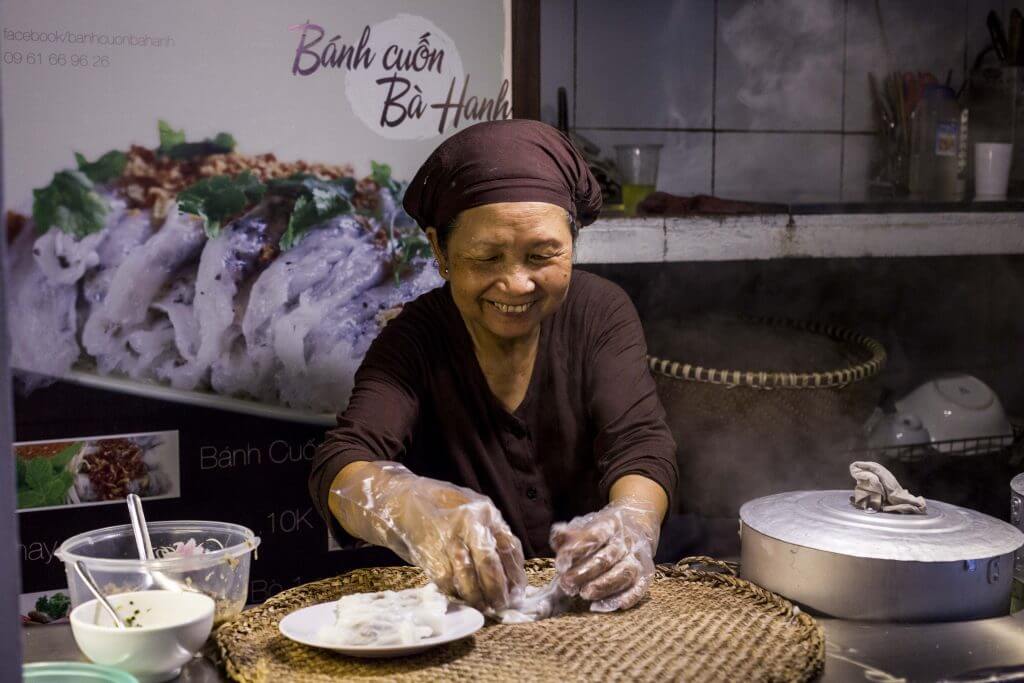 Warmest greetings from our Vietnamese Cookery Class, we really appreciate your interest in our Vietnamese spatial kitchen.
Our class is located at the heart of Hanoi, far from Hoan Kiem Lake about 5 mins of walking.
Vietnamese cooking class is absolutely a great choice for having a wonderful initiation on Vietnamese gastronomy which is famous for plentiful fresh and hygienic ingredients. In our class, you will have opportunity to go back in history in a nostalgic space to learn how to cook the traditional iconic dishes of Vietnamese people. Our courses are hands-on classes, with an introduction to the food culture of Vietnam, providing you with a memorable gift to bring home.
Start:
3 hours from 9:00 AM to 12:00 PM
3 hours from 2:00 PM to 5:00 PM
3 hours from 6:00 PM to 9:00 PM
The Lesson includes:
Cooking Class Information:
Duration: 2.5  -3 hours
Meeting place: Hanoi Cathedral (No.40, Nha Chung Street, Hang Trong Ward, Hoan Kiem District, Hanoi, Vietnam)
From Monday to Sunday even rain or sunshine
Registration Cutoff: Tickets must be purchased before 10:00 am the day of cooking class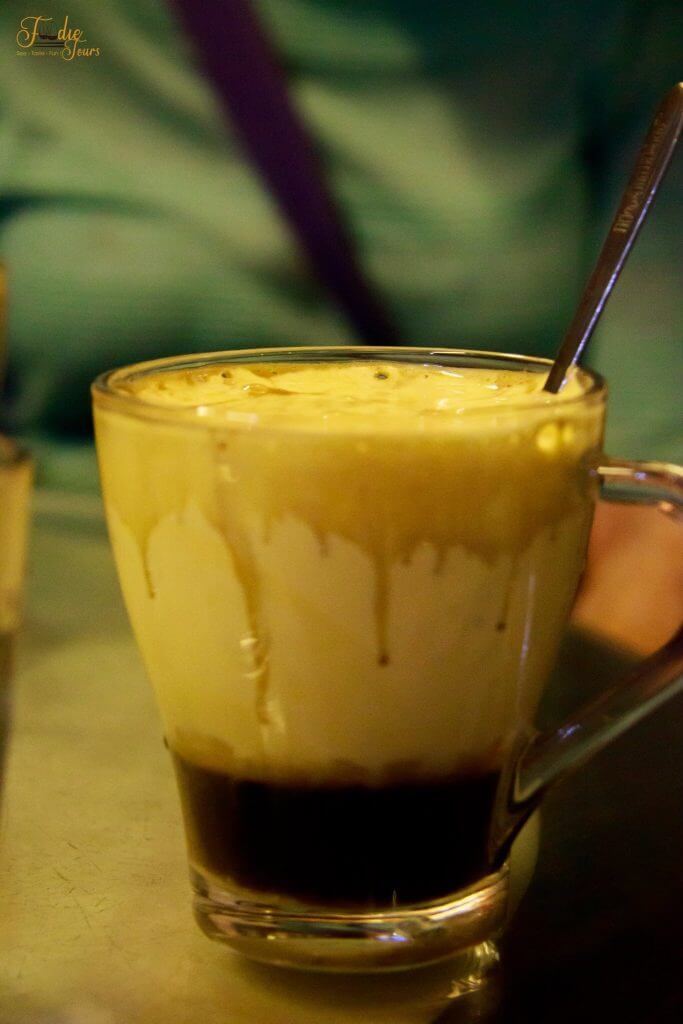 Highlights:
Most iconic and authentic Vietnamese dishes
Professional chef coming from famous ancient Thanh Tri village
English, enthusiastic, knowledgeable tour guide
Making beautiful pictures and videos
Simple and fun
Fresh, clean and healthy ingredients
Morning Section
Welcome to Foodie Tours Banh Cuon Ba Hanh 26b Thọ Xuong, Hanoi
Introduction of Vietnam gastronomy
Making Bánh Cuốn – Rolled rice cake dish
Making Nem Sả – fried lemongrass and pork dish
Making Cafe Trứng – Egg coffee
Recipes: