Hanoi's unique and plentiful street food continues to captivate thousands of foodies visiting Hanoi. Hanoi Foodie Tours is a proud member of Hanoi's resident foodies and so we have launched a walking foodie tour to share our expertise of Hanoi's delicious dishes.
While enjoying Vietnamese cuisine wander through the alleys of the Old Quarter with us to experience and enjoy delicious local food in the most authentic Vietnamese atmosphere. We ensure the food is hygienically handled and the venue is comfortable. Experience the full flavors of every dish made from fresh ingredients farmed on the outskirts of Hanoi.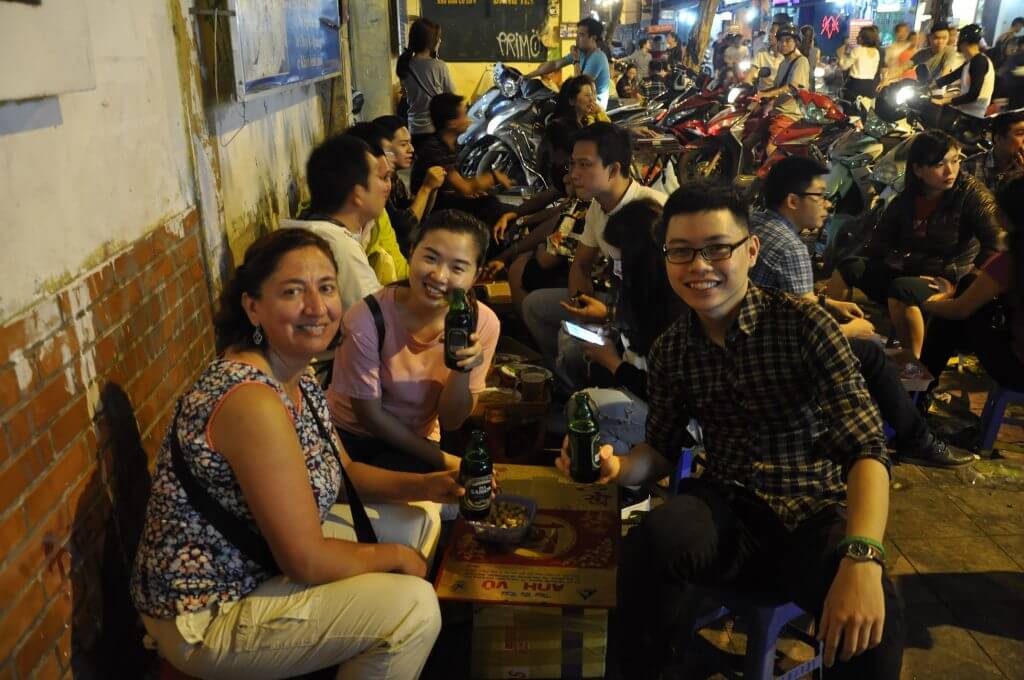 Start:
3 hours from 11:00 AM to 2:00 PM
4 hours from 5:00 PM to 9:00 PM
Notes:
We advise you not to have lunch before you join our tour
Tickets must be purchased the day before the tours departure.
Trip Information:
Duration:        3-4 hours
Highlights:  Local food, knowledgeable guides, pleasant encounters, English speaking, nightlife, fun
Tours run: Daily
What's Included: All food and beverages, guide, and authentic delicious local food
Transport :  On foot
Capacity:       8 guests
Distance Covered: 3 km/1.9 miles, total walking time is approximately 45 minutes with 6 stops
What to Wear: Comfortable clothing and shoes, rain gear depending on weather
Weather Conditions: Tours run rain or shine
Registration Cutoff: Tickets must be purchased before 10:00 am the day of tour
Meeting Place: Hanoi Cathedral, 40 – Nha Chung District – Hoan Kiem District – Hanoi
Tour Itineraries:
Start our tour
Meet up with your English speaking guide at the Hanoi Cathedral, 40 Nha Chung Street – Hoan Kiem District – Hanoi.
Experience 8 dishes of authentic fresh delicious local food along the way.
ur walking tour will visit the most famous local street food restaurants in Hanoi. The street vendors express the Vietnamese food culture through their traditional and unique cuisine. You will taste approximately 8 dishes along the way. The walking tour will last 3 -4 hours.
Explore the local market
The local market is located at the original 36 trading streets of Hanoi Old Quarter. From there we experience the bustling market atmosphere, and learn about the popular ingredients used in Vietnamese meals.
Enjoy egg coffee
Egg Coffee is a creative drink made by a Hanoian. It was born in the early 20th century and has satisfied even the most critical coffee lovers. The combination and harmonization of sweet milk, bitter coffee and egg produce this appealing cup of coffee.